Five questions for graduates to ask in an interview
It's no longer just a question of what you can do for the company; it's about what the company can do for you, the candidate. This is not an invitation to waltz into an interview and expect to get it, but understanding how to nail an interview is important – and will be for the rest of your working life. Increasingly, as competition heightens, you need to jazz up your technique. One way to do this is to come prepared with a handful of questions that you want answered. No need to get carried away, but if an interviewer offers to answer any questions you might have – take it! You can come away 100% clear on what has been discussed with no confusion and impress your employer with your research all in one go. The purpose of this article is to provide you with some food for thought, or some questions that you might think about asking.
Goals – what are they?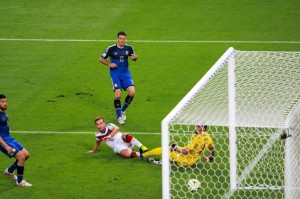 Show an interest in the company's business objectives, short-term and long-term goals. If the company is a start-uo, it is likely that they are relatively small and the development of the business is something you may be involved in. If they are a more established company, they may have plans to go international and this could be something of interest to you.
What is the company culture like?
You want to fit in, make friends and embrace the environment you are working in! A question about the company culture will give you an insight into the kind of people who already work there and the kind of activities they do together – like after work drinks or going out for lunch. Maybe it's a bit more of a quiet atmosphere, but it would be interesting to find out.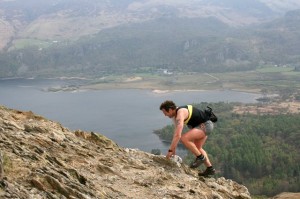 Are there opportunities for progression?
A question based around the route commonly taken by employees who have previously been in your position (if you get the job!) can shed some light on when you might expect a promotion, for example. It may also give you some career inspiration: maybe the route has been unconventional or the CEO started out as an intern at a similar organisation. Find out!


Will there be some kind of feedback structure in place during my first three months?
This kind of question shows your willingness to learn and improve and suggests to the employer that you are keen to make the most out of the opportunity on offer.
What will happen at the end of the internship?
The interview stage is early doors, but you may still want to ask a question like this to better your understanding of the way the company likes to work. If you're approaching the end of your internship period and the future has yet to be discussed, ask your mentor or supervisor if you can arrange a meeting. Whether a full-time role is on the cards or not, a decent employer will give you some degree of notice so that you can make future plans.
Asking questions doesn't have to be awkward, rather think of it as an opportunity to really show your interest and demonstrate initiative. Knock 'em dead!

Katie is an Inspiring Intern and a recent addition to our marketing team. A dancer/health & fitness enthusiast, she tweets: @KatesApps, and blogs here.