'Instagrad' – the new generation graduate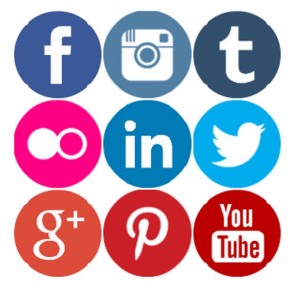 Until now, #instagrad has primarily been used by graduates tagging their graduation day/party photos. The hashtag has also made an appearance in tweets and instagram posts from universities advertising competitions related to graduation, but could this be about to change? Today, the Metro ran an article on a generation of 'instagrads' who are increasingly using social media to showcase their skills gained outside of university and the workplace. We're not necessarily talking about a snapshot of your Sunday roast with a lovely Valencia filter (guilty), but potentially CV-boosting photos of gap-year or interesting extra-curricular activities.
Here, we look at the importance of social media as an asset in the recruitment process for job hunting graduates and hiring companies.
The article in question points to Australian government research suggesting employers are turning to social media in their search for potential employees. Is your 'social CV' more than just your LinkedIn profile?
"A strong digital presence is now crucial for young job-seekers looking to stand out"
Andrew Grill, IBM's social media expert, is quoted here in conjunction with the 'instagrad' article. If you're not on an exotic gap-year in Bolivia, it doesn't mean you can't jump on the bandwagon and use Instagram and other tools to boost your CV too. If employers are looking to find out more about your personality, photograph 'n' filter your football team or tweet about the language classes you've been taking. Making your profiles private or hiding the majority of your page content might have seemed like the easier option back in the day, but now is the time to embrace all things digital.
If employers are looking for a proactive online presence – give them something to look at! You are searchable: the email address you provide in a job application will be Googled, and your social media profiles found. If everything is private, it might imply you have something to hide. Check out this blog giving you the lowdown on how to build your professional profile online.
Last week we commented on the rapid growth of London's tech industry, how this increase in investment will affect the job market and the kind of roles that are available to apply for. Media, marketing and analytics all look to employ graduates with strong digital skills. Use your social media presence as a starting point and you could be onto a winner.
Here at Inspiring, we've long been advocates of the digital video CV – an effective way for companies to see how candidates communicate and present themselves. If you're not quite sure what to include in your video, fear not. We've created some great resources to show you the way.
If you're candidate interested in digital, don't forget to check out our marketing, advertising and PR roles.

Katie is an Inspiring Intern and a recent addition to our marketing team. A dancer/health & fitness enthusiast, she tweets: @KatesApps, and blogs here.