Squeeze the last out of September
I don't know if you've realised, but summer has ended! The first day of autumn has officially been and gone, so crack out those classic khaki parka jackets or newly acquired fur accessories and start the season with our top picks of things to do, people to see and places to go. Most of these are free (yay!), some you might need a few pennies for, but all of them are bursting with fun.
• Markets vs car boot. Spend a little time outdoors in the newly autumn weather before it turns fra-eeezing cold. Broadway Market or Wimbledon car boot, spend a lazy (or hungover) Sunday strolling along and you might find some treasure.
• If you went crazy for the Gone Girl thriller last summer, see the film version of the book in cinemas 2nd October – or the end of September for advanced booking keenos. If the weather doesn't go your way, this could be a good time-filler.
• If you fancy admiring a bit of Turner or discovering some ancient history; London is packed with galleries and museums offering free admission. Try the National Gallery, the British Museum or maybe the Serpentine. Science, art or history buff, chances are they'll be something you're keen to explore. The Art of the Brick exhibition featuring insane lego sculptures also looks pretty epic, but expect to pay for tickets.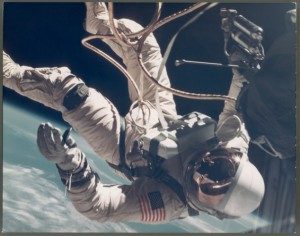 • Get spacey with vintage NASA photographs on display at Breese Little in East London. Immerse yourself in the wonders of space at this free exhibition.
• If the Great British Bake Off has inspired to you push cuisine boundaries, or maybe you just fancy some good food, either way it's Urban Food Fortnight until the end of the month. Pop-up dinners, botanical cocktails, it's all going on in the name of locally sourced produce.
• If all that's got you in a bit of a food coma, the London Aquatic Centre in Stratford (the Olympic park) is offering free outdoor fitness sessions this month. Running, bootcamp or er… buggy-a-cise? Maybe not.
• Experience East London madness in the form of the 'alternative' tour. Trawl through Brick Lane and Shoreditch admiring everything from street art to current issues. It's free, but booking is essential. www.alternativeldn.co.uk
• "Explore new corners of the capital and learn about the history of London, for free". Fill your lungs with a bit of fresh-er city air and Walk London this weekend. Historic routes or a stroll across the Hackney marshes, have fun and go green. Although we're not sure about 'the Loop' route which looks suspiciously like walking the length of the M25…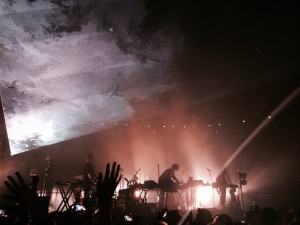 • We've mentioned this before, but night owls can get their culture fix at museum lates. From DJs, food and debate at the V&A to magic and illusion at the Science Musuem. Oooooh.
• For raving and misbehaving, download the YPlan app and score free tickets to the iTunes festival! Ben Howard, Mary J Blige and Lenny Kravitz are still to perform, so use YPlan and enjoy a night out for free. The app also features anything from drinks to comedy club performances – some free, some you need to pay for.
That's it for now, Inspiring's marketing team are off to test out some of these top things to do in London town!

Katie is an Inspiring Intern and a recent addition to our marketing team. A dancer/health & fitness enthusiast, she tweets: @KatesApps, and blogs here.
Editor's note: Second image, property of Inspiring Interns.