Best student cities in the UK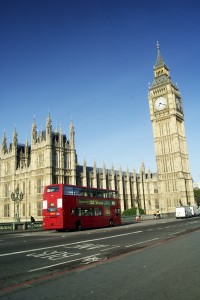 If you're looking to study abroad in Europe for your bachelors, Master or PhD, you might consider exploring the immense academic and cultural experiences the UK has to offer for both domestic and international students. Offering distinctive characteristics to match every student's personality, along with world-ranking universities and opportunities for extracurricular universities to match every student's academic and personal needs, below are the top five best student cities in the UK:
London
As the most populous city in the UK, London is a great place to get lost in the immense crowd. And, despite its relatively expensive cost of living, it is also a haven for the budget-conscious student with plenty of free libraries, galleries and museums to spend your days, and student-friendly club nights, discounted theatre prices and thousands of pubs and gig venues for a great night out.
Some areas of London that are especially popular with students include Camden (for music and fashion lovers), Covent Garden (for brilliant street entertainment), and Greenwich or Hampstead Heath (for park-goers).
Regardless of your budget, studying in London could have a great pay-off when it comes to choosing a first job. The city has five major business districts, spanning industries from finance, business and accounting to law, media and the creative industries.
Manchester
At times Manchester seems to exist exclusively for its students, boasting several of the world's top universities, a dedicated student village in Fallowfield and two successful, student-run radio stations – perfect if you're looking to gain some experience in media, scriptwriting or music before you graduate.
Manchester is especially known for its music scene, being the home of the Sex Pistols and Oasis and hosting a wide variety of music venues and nightclubs. For a budget-friendly option, check out popular student nightclub 5th Avenue for indie pop, or The Bird Cage for a cabaret alternative. For a slightly trendier outing and plenty of choice, the Northern Quarter is the go-to place for shops, cafés and bars, while Canal Street is one of the city's liveliest nightspots.
Edinburgh
Edinburgh has recently gained recognition as one of the best student cities in the world, boasting a large and diverse student community and two of the best universities in the UK. This picturesque, castle town comes alive during its cultural and arts events such as the Edinburgh International Festival and New Year's Eve Hogmanay street party.
Although Scottish undergraduate degrees take a year longer than those elsewhere in the UK, if you want to study for your bachelors degree there, there's plenty to do in the meantime. Some student-friendly options include hiking on Arthur's Seat, venturing into a ceilidh (a traditional country dancing venue), barbecuing in The Meadows, strolling along Cowgate (a long stretch of affordable bars and clubs) or the Grassmarket (which includes the smallest pub in Scotland, "The Wee Pub"),or simply enjoying a hearty traditional haggis.
Oxford and Cambridge
Although Oxford and Cambridge are two very distinct cities, they are often referred to as Oxbridge, reflecting their traditional rivalry, and their strong presence as the UK's two oldest and most famous universities.
The vibrancy of these picturesque cities can be seen in their large student populations (include student-focused club nights during the week) and their dedication to industry – Cambridge is home to 'Silicon Fen' (a large cluster of high-technology industries) while Oxford is an important centre of motor-manufacturing – both brilliant choices if you're looking to get into industry and commerce upon graduation.
When you're not showing off your punting skills, the best way to explore Oxbridge is on foot, whether you're wandering down Mill Road in Cambridge, or walking to Temple Cowley for low-budget clothing in Oxford. Of course, once you've invested in a second-hand bicycle (a must-do for the best way to get to your lectures in either city), you can venture out to enjoy the bowling alley outside the ring road near Kassam Stadium in Oxford, or to explore Cambridge's surrounding villages.
If the list above has made you excited about what the UK has to offer, why not search for business related bachelors, masters or PhD courses on QScourses.com, a specialised directory offering over 6,900 courses at universities in the UK.