Three myths about working in sales
By Alex Townley
Sales. You might be tempted to conjure up images of soul-destroying call centres or Del Boy and friends hawking on street corners with suitcases full of counterfeit watches, but we'd like you to shelve those thoughts for five minutes.
Unfortunately a large number of high-profile careers websites peddle ill-informed graduate sales careers advice, so we're here to set the record straight.

Myth 1. "I'll spend my days cold-calling"
Wrong! Gone are the days of reading from scripts and making over 100 calls a day. The internet has replaced cold-calling and more recently, given rise to social selling. People buy from people and today's buyers have no patience for unsolicited phone calls hawking products they don't want. Working in sales requires a certain entrepreneurial spirit: you need to demonstrate a clear product or brand understanding and build on-going relationships.
Modern salespeople spend their days leveraging social networks to generate leads, educating others with informative content and engaging with decision makers. They analyse data to make better-informed choices, email the right person at the right time with the right message and use their time more effectively to build a demand for their product.
It is likely that you'll have targets, but you won't necessarily be expected to achieve them by calling strangers all day.
Myth 2. "Sales has got nothing to do with my degree"
"A career in sales would not involve a lot of the skills that I learnt at university and is not particularly creative."
Anonymous graduate, Inspiring Interns' graduate survey 2014
No! Throughout your time at university you'll have built up a host of transferable skills. Those with large social circles and enjoyed life at university often make good sales people. If your degree involved debating subjects, frequent communication with your peers and interpreting information then you may well be suited to a career in sales.
Working in sales is all-encompassing; you'll learn how to use email marketing techniques to garner new leads, social media platforms to nurture leads and clients, and ultimately set up face-to-face meetings. You'll need to be analytical to understand your clients' needs, you can put together a strong case for your particular product/service and you're convincing enough to close a deal.
Myth 3. "There is no career progression"
False! The lead characters portrayed in Phoneshop are funny, but they are probably the world's least accurate representation of salespeople.
"Graduate sales positions should not be confused with sales work in shops, door-to-door sales roles or telesales."
The University of Kent's careers page
A graduate sales position will give you a firm grounding in all aspects of business as you develop a full understanding of all business activities. Working in sales is usually a complex job; most business leadership positions require sales experience and successful salespeople are usually an organisation's prize asset.
"Good salespeople are never out of work and always in demand."
Les Csonge, Co-Founder Yudu Media
If one day you do decide to move on, many of the skills that you develop as a salesperson are applicable in a broad range of other positions; managing client expectations, closing deals and communicating effectively, to name a few.
What next?
To properly arm yourself for a successful career in sales, take a look at this sales-focused graduate weapons piece on attacking the job hunt.
If we've already convinced you that sales is your next career-move, take a look at our latest vacancies in sales and send us your CV.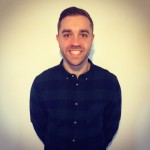 Alex is the marketing manager at Inspiring Interns. He enjoys sport, cinema, admiring sharks from a safe distance (on TV) and supports Arsenal. Alex occasionally blogs on plainhelvetica.com, tweets @agtownley or you can add him to your circles on Google+.