Inspiring interview style and what not to wear
Recently, Inspiring's Annie attended a course at Debrett's– London's luxury lifestyle brand – and she was inspired to write a blog featuring some of their top tips.
"Debrett's is the trusted source on British social skills, etiquette and style, reflected in a range of coaching, training and classes."
We've thrown in a few experiences and insights of our own and put together this guide on what to wear to those all important interviews and how to style it out once you've landed the job. To coincide with this nugget of information, we've created a Pinterest board to give you a visual interpretation of what we're talking about. Corporate or casual, we'll help you find something office appropriate then it's down to you to rock it.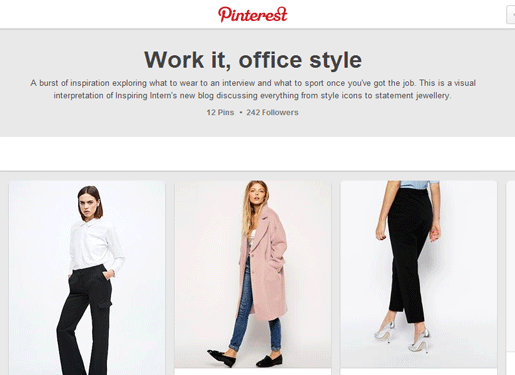 What to wear to interview
Options
Prepare a couple of options then ask your housemate or your mum for their opinion. If 'absolutely not' is the answer, you should consider getting changed. If their reaction is positive, your confidence should be boosted and you're ready to go.
Move and shake
If you're opting to spruce up your wardrobe, when buying an outfit make sure you have a good look in a full-length mirror and walk around in it. You need to be able to move in it. Always try sitting down to make sure skirts and trousers don't ride up awkwardly. Ladies, avoid skirts that come too far above the knee or anything with a thigh high split. Less is more! (Less skin, not fewer clothes). If you have to ask 'is this too short?' then it probably is. Fella's make sure your shirt fits comfortably. You can't go wrong with a classic white shirt!
Dress appropriately for the role and environment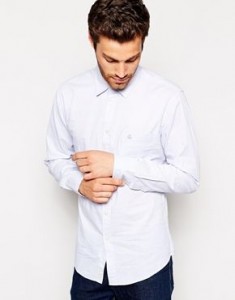 As a general rule it is always better to be too smart than too casual in an interview situation, but if the company seems a bit more relaxed you can get away with being a bit more individual e.g. wearing a smart shirt without a tie or wearing a statement necklace. For example, a start-up business or a digital environment will often have a more casual dress code. What you wear could be make-or-break in some industries: If you going for a job in fashion, as well as researching trend forecasts, try wearing something that shows you are aware of your industry. It could be an interview talking point!
Keep it clean
No matter how informal the company is you should look clean and professional. Girls, simple things like taking off your chipped nail varnish and brushing your hair can work wonders. Guys, consider shaving to smarten up your look. Take a pack of mints or chewing gum (but chuck it away before you go in!) and some deodorant or body spray if it's a hot day. These 'just in case' things are always better to have on you, even if you don't end up using them.
Be prepared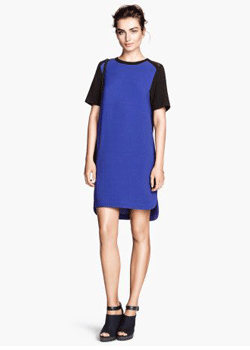 Girls, if you're wearing tights maybe bring along a spare pair just in case they ladder. Always bring along an umbrella and don't wear shoes that you cannot walk in. High heels can look great but not if you can't walk in them. Plan your outfit the night before so you have plenty of time to make sure everything is washed and ironed, this applies to guys too.
Party time
You might be travelling up to London for a Friday afternoon interview and heading out in the evening, but don't try and kill two birds with one stone and wear that little black dress or your favourite night out polo shirt to the interview. Stick to your interview outfit and suck it up!
"The most important thing is to make sure you feel comfortable and confident in your outfit. If you feel great it will make you look great. I've interviewed hundreds of graduates since working at Inspiring and some of the most memorable candidates have been those who have taken the time to look presentable and professional. You only have seven seconds to make a first impression so give yourself the best chance of impressing by making sure you look smart." Annie, Inspiring Interns
OK, now you've got the position…
Secret stash
Keep something smart in the office at all times: a pair of heels under the desk, a blazer or suit jacket on the back of your chair, an ironed shirt hanging up somewhere. Whatever the industry, you never know when a meeting could crop up.
Style icon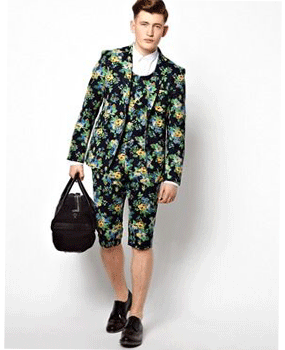 Whether you're style is Kate Middleton or Kate Moss, it can be useful to choose a celeb whose style you admire and check out what they're wearing to meetings or formal events and how they're wearing it. Guys, you might be smart like Wills (as in Prince) or edgy like A$AP (Rocky), but you can do the same. Don't be afraid to take inspiration from famous people or people you know, or look to magazines or TV and films.
Accessorise
Accessories can be a great way to showcase your individual style and personality. However, there a few things to consider before you start going wild. Piercings can look great and in some professional environments they are acceptable, but in a corporate environment it is advisable to remove any facial piercings. Your bag needs to be a suitable size to hold papers and an old school pen and paper, phone or tablet that you can make notes on. Organisation is crucial and can help you feel well-prepared and more relaxed. Now, go and kick some ass!

Katie is an Inspiring Intern and a recent addition to our marketing team. A dancer/health & fitness enthusiast, she tweets here: @KatesApps, blogs at: http://bit.ly/WN9rpu or you can connect with Katie on Google+.