Industry knowledge: the graduate reading list
At university, you're repeatedly told to 'read around your subject' to improve your knowledge and make the most out of your degree. The same applies to your job hunt. From having something extra and insightful to say in an interview situation, to having a more well-rounded understanding of what is happening in the industry you are keen to get into – stay up-to-date and you could put yourself ahead of the pack! We've taken eight key industries and researched the publications you should be reading, the websites you should frequently be visiting and who you should be following on Twitter. We recommend checking out the Twitter profiles of all the websites we've mentioned to get a bite-size daily dose of information!
Contents
If you have an industry in mind, click on the word below and you'll jump to it.
•Advertising
•Computing & IT
•Digital & Media
•Finance
•HR & Recruitment
•Marketing
•PR
•Sales & Business Development
Advertising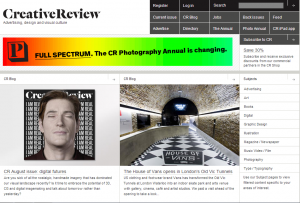 • Campaign is an online magazine providing a mix of news, analysis, features and comment to the communications industry (advertising, media, digital, marketing).
• Similarly, Creative Review is a platform for 'advertising, design and visual culture'.
• Advertising is a popular choice when it comes to thinking about a career path, so try logging on to Adforum which allows you to research different agencies. Perhaps most interesting about this website is the creative library which explores and introduces you to some of the most critically acclaimed work in the industry.
Check out our full list of Advertising graduate jobs and internships.
Computing & IT
• Visit Computer Weekly for technology tips, multimedia and management information.
• Try Q&A site Stack Overflow for professional and enthusiastic programmers.
• Keep on top of software developments and most importantly with this industry, practise makes perfect! Enhance the skills you already have and master other programmes so you can demonstrate to an employer that you have what they are looking for.
Digital & Media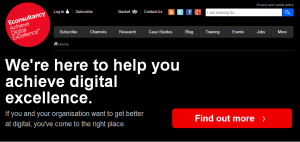 • Those in the industry have found Tech Crunch useful and this is also one for marketing enthusiasts. Go onto the website and take a look around or get the latest headlines delivered straight to your inbox with TechCrunch Daily.
• Econsultancy post a huge range of brilliant blogs featuring industry trends, tips and advice to keep you up-to-date with the fast-moving world of digital. Members also get access to a range of reports and up-to-date research (key in an ever-changing landscape).
• A vital thing with digital is to learn as you try it yourself. You can enhance your industry knowledge through meeting more experienced contacts, but also (and more easily!) by engaging with them online. Ask a specific, relevant question to a company about their experience e.g. of the current market and you may not only get the answer you want, but make contacts in the process.
If you're interested in a career in digital, don't forget to check out our marketing, advertising and PR roles.
Finance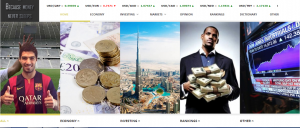 •The Financial Times delivers a constant stream of the very latest UK and international business, finance, economic and political news, comment and analysis. It may sound obvious, but this is essential reading for graduates interested in finance and is also very useful for those with an interest in business and current affairs.
• The Economist is another well-known publication offering similar insights, but also focusing on science and technology.
• Forbes is well worth a follow on Twitter and/or regular visits to its website for reliable news, politics, economics, business and finance information.
• Depending on whether your focus is markets or global strategy, whether you're looking into investments or accounting; following relevant financial advisors, experts and business leaders can give you an insight into what goes on and what is happening right now. Twitter feeds or individuals involved in the financial sector will often have a specific focus, so it is worth following a variety of people, companies, news channels, publications and (unbiased) independents.
• Finance News 24 is a Broadview 'Best Finance Blog Award' winner and provides financial news from the major markets across the world, with particular focus on sports topics. Websites such as this can be a nice way to incorporate your interests into your work/research.
HR & Recruitment
• It may be worth adding the CIPD's People Management to your bookmarks bar if you are interested in this sector; they provide up-to-date HR news to keep you in the loop.
• Personnel Today also offer news and guidance related to all things HR.
Marketing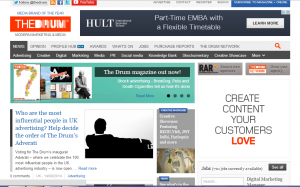 • Battenhall Monthly is a social media and communications trend report published free, every month (as the title suggests). This is essential reading for those wanting to be in the know about the latest data, trends and analysis.
• Moz blog is an SEO and inbound marketing hub of information with great tips on what to do and how to it with regards to search, social, content and brand marketing.
• The Drum and Marketing Week magazine publish news for the marketing and media industries.
• Consider researching different brands and keeping an eye on those who excel in promoting their product, like Innocent An awareness of current marketing trends and techniques and an understanding of what makes a particular campaign or business successful is important.
• Finally, be sure to check out Mashable for regular updates on 'what's hot', 'the new stuff' and 'the next big thing'.
Check out our full list of marketing graduate jobs and internships.
PR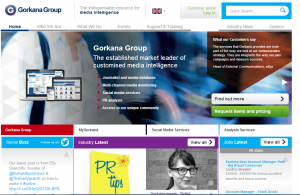 • Go to Gorkana to find out what's creating a social buzz and what's going on in the industry, or log onto PR week for the latest updates and job specific news.
• Take a look at this article for 'top tips on how to bag your first job in PR' featuring advice on which direction to take your career, how to network and where to look online.
• The Red Rocket is a tech, PR and social media guide and 10 Yetis will give PR fans examples of good and bad PR.
Check out our full list of PR graduate jobs and internships.
Sales & Business Development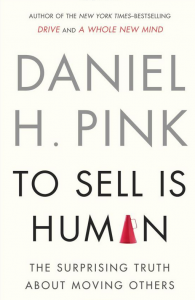 • Familiarising yourself with the CRM software used by numerous companies to assist them in the tracking of sales figures is a great place to start. Try Sales Force.
• Daniel H Pink's book To sell is human has been a NY Times, Wall Street Journal and Washington Times bestseller and said to be a favourite amongst top salespeople. It looks at the art and science of sales through stories, research and analysis. Mixing up your reading material and looking at a variety of different sources can keep things fresh in your mind!
As Mashable highlights, the power of social media makes it easier than ever before to build up a personal brand. You can take part in industry conversations and build personal connections with those in your field (or field of interest). You can also take a look at our blogs for more information on how to sell yourself and how to boost your professional online presence.
For further information and pointers, explore our free graduate guide with particular emphasis on the following sectors: advertising, analytics, charity, digital & IT, fashion, finance, marketing, PR, sales and a bonus section on using your language skills. The guide lists a huge range of free options to help boost your application, but also points you in the direction of the very best paid-for courses and qualifications.
Finally, if you're a budding entrepreneur bursting with questions, try Inc. They provide a wealth of information on how to start and grow your own business!
With your newly equipped tips it's time to start applying for those jobs! Check out our full list of graduate internships in London today!

Katie is an Inspiring Intern and a recent addition to our marketing team. A dancer/health & fitness enthusiast, she tweets here: @KatesApps, blogs at: http://bit.ly/WN9rpu or you can connect with Katie on Google+.