Charlie applied to Inspiring Interns. You won't believe what happened next.
Actually, it's probably fair to say you will believe what happened next.
Hey you. Yes, you! You, sat at home reading this as you indulge in a little mid-job application procrastination. Don't feel guilty, we've all been there. And let's face it, if you're going to do a touch of procrastination there are worse places to do it than a graduate recruitment blog. Am I right?
So…how can we make this a useful five minutes? Well how about a little bit of inspiration to get you back on track, courtesy of our boy Charlie Bragg and the brilliant MyLondonHome. You're in? Great – let's go.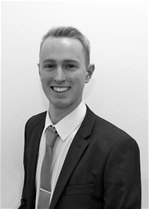 Charlie graduated from the University of Leicester last year with a degree in English and, like you, was sat at home last August applying for jobs. Specifically, he wanted something with a marketing bent. So he put in an application to Inspiring Interns. He got a call from us. He came in to meet our HR team and film a video CV. Then came an interview at MyLondonHome, and no longer was he sat at home wondering what was next but starting a social media internship. And, in his own words, it went quite well.
"The best thing about interning at MyLondonHome was opportunity to learn. From day one I was afforded the time and training to truly understand my role. It wasn't the cliché of making tea or filing paperwork (although of course with any office, tea was heavily involved). A young office with a good social side meant I quickly felt at home in the company and, if offered the opportunity, I could see myself working there for a long time."
Boom. Kick-starting your career could be that simple. Feeling a bit more motivated but not quite there yet? No fear, Charlie's got this to say about everything he has gained from the experience:
"I came into the company as a social media intern, but I was quickly learning to manage our Google Adwords account and analyse our web traffic through Google Analytics. After securing a full-time job at MyLondonHome as a Marketing Executive, I was offered the opportunity to study the IDM (Institute of Direct and Digital Marketing) Diploma in Direct and Digital Marketing, of which I am expecting the results of in September. I have since been able to fully immerse myself in all company marketing, including copywriting, radio advertisements, an MLH taxi campaign and many other projects."
Cracking. An internship converted to a permanent job, and a huge amount learned along the way. Well played Braggsy! [NB Braggsy may not be Charlie's nickname, but we like it]. So having been there, done that and got the job, what advice would Charlie give to potential interns?
"I think the one piece of advice I'd offer anyone looking to start a career in marketing is that it doesn't have to be for an agency. I've had an incredible year at MyLondonHome and think that's largely down to the fact that every project I've been involved in, I've been able to see the results first hand."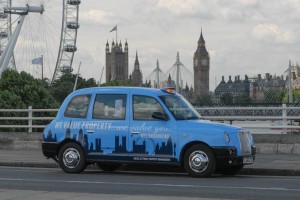 Booya! Marketing isn't all about agencies, and doesn't Charlie know it.
Hopefully Charlie's story has given you a bit of impetus to snap out of your brief procrastination and crack on with the applications. We're certainly feeling double lively after reading about Braggsy's success. And if you want confirmation of what a lovely chap our lad is, along with a reminder that inspiration comes from all around us, he's revealed one last golden nugget of truth.
"My Dad is probably my biggest inspiration, he never stops thinking of ideas (most of them terrible) but he doesn't give up and occasionally there's a good one…In all seriousness, his passion for innovation is infectious and I don't think I'd be so motivated without him."
Top man, top story, and hopefully some top motivation. Go get 'em tiger!
To stock up on even more motivational nutrition, have a butcher's here!
Andrew James Scherer was thrust into this world in 1986 and from the moment he was born knew he was destined for the top…of the the Inspiring Interns Manchester office. Scherer somehow persuaded Inspiring to take him on in November 2009 and has been immovable since. Can be found @scheza on Twitter. You can also connect with Andrew on Google+!