Summer solutions to boost your CV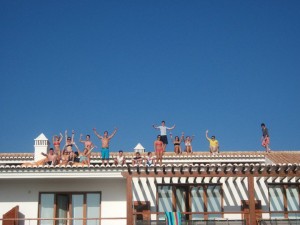 With the gown returned and certificate in-hand, as a recent grad – the world feels like your oyster! Many of you will want to take a (well earned) break after graduating, but here are a handful of things to consider during your few months of freedom.
Hobbies
In today's competitive job market, employers are looking for more than just a great academic background or relevant work experience. A hobby highlights what you are passionate about and gives an insight into your personality. Performance experience, for example, demonstrates confidence and presentation skills. Interesting or impressive qualifications gained from pursuing a hobby can be a positive addition to any CV.
Skills
Adding strings to your bow outside of the office or classroom environment will help your application to stand out. Why not try learning another language? Inspiring have seen how highly sought-after such skills are. Bi-lingual or multi-lingual candidates dramatically increase their employment and earning potential, for example.
Education
Furthering your education doesn't have to just mean postgraduate studies. If you are looking to boost your CV, local community colleges often offer educational or practical courses or introductory classes/workshops. This could be particularly useful if you are looking to get into an industry which you don't have experience in.
Reading is another way to enhance your employability. Keeping up-to-date with industry-related news and reading relevant articles and texts will help you when it comes to impressing at an interview. Consider following industry leaders and relevant business figures on LinkedIn and engaging in discussions on Twitter.
Researching
If you are unsure of the career direction you want to go in, researching different industries and the job opportunities that they have to offer is a great place to start. Check out our graduate glossary for a detailed explanation of different career sectors and job titles.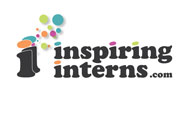 Find an Internship
An internship is a great way of getting a foot in the door and kick-starting your career in the industry of your choice. However, an internship can be the pursuit of an interest rather than a career focus. Shadowing someone at work for a short period of time is less commitment, but still valuable experience. It's also a brilliant opportunity to trail an industry of interest and see if it's something that you could see yourself doing. Take a look at our vacancies page to see the kind of internship (and job) roles we currently have on offer.
International opportunities
As tempting as it to spend your extended post-graduation summer break lazing around on holiday, why not look into doing an internship or taking part in a volunteering project abroad? Get your fix of fun in the sun and add to your CV at the same time: win, win!
Volunteering
From coaching sport to preserving wildlife, there are a whole host of exciting volunteering opportunities available to those looking for an experience. Volunteering doesn't have to mean travelling to a far away destination; it can be a way to engage with your local community which in turn, may appeal to (local) employers and you could be offered future volunteering opportunities, broadening your experience.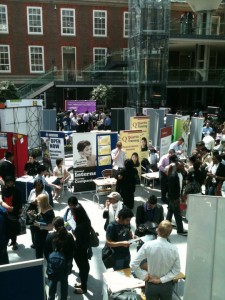 Events
Throw a wild party! OK maybe not, but the right kind of socialising can be a valuable addition to your CV. From industry-specific events to more general graduate recruitment fairs, networking and making important connections is an integral part of the job hunt process. It may reaffirm what you already knew about a particular career option or it could open your eyes to an opportunity you may not have previously considered.
Embrace these opportunities, improve your skillset and look forward to a fantastic welcome to the world of employment!
Editor's note: All images are property of Inspiring Interns.

Katie is an Inspiring Intern and a recent addition to our marketing team. A dancer/health & fitness enthusiast, she tweets: @KatesApps, and blogs here.