How to sell yourself to employers
The economy is growing, exciting new businesses are emerging and the job market is heating up. Competition for graduate internships and jobs is HIGH and it is more important than ever to stand out from the crowd. Here's how:
Go digital
Technology is one of the fastest-growing industries – so embrace it! Get your skills endorsed by previous employers and co-workers on LinkedIn (not just your best mates liking every single one) and secure recommendations (also on LinkedIn) from people you have worked for/with highlighting your contribution, personality and skills. Be active online! From making videos, to blogging or contributing to a publication or website – a relevant, visible online presence can help you to market your brand; you!
Add a splash of colour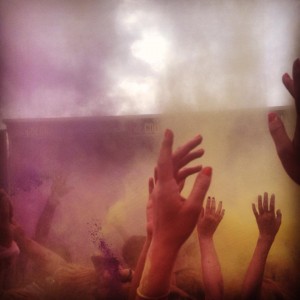 Consider jazzing up your CV by adding the logo of companies you have worked for or gained experience with next to their name. This is a simple, but effective way to give your application some colour. Research shows a picture is far more effective at getting a reaction than a block of text. This coupled with the fact that the ratio of applications to job opportunities has been recorded as high as 85:1 with top employers – all points towards the need to be memorable! Putting a small, passport-size photo on the top corner of your CV could also have a positive impact. If a recruiter or company is looking a multiple applications a day (very likely), they will be drawn to your application and remember what you look like if/when they meet you.
Stand out
It's less about the extra-curricular activities and more about your involvement. Taking a leadership role says a lot about you as a person – as recently highlighted by law firm Norton Rose Fulbright in a Twitter Q&A about getting into the legal sector. Standing out is important in this day and age! Whether through what you achieve as a result of your extra-curricular activities, the unusual nature of the hobby or the in-demand skills you have gained as a result of your efforts. You can stand out in other ways too; inject some personality into your job applications, be original in your answers to interview questions or find new and innovative ways to get noticed by people in your industry(ies) of interest.
Presentation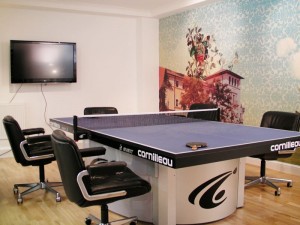 Keep your eyes peeled for Inspiring's Annie's upcoming blog 'What to wear to an interview' – this will be especially helpful to those girls with a full-to-bursting wardrobe of potential! Until then, present yourself in a way that is relevant to your industry. If you are interviewing for a position in a corporate environment, looking smart is essential. Pay close attention to the job specification or any guidance you are given. If the description highlights a relaxed, start-up office environment, consider that smart/casual may be more appropriate. If in doubt, it's always better to be overdressed. Presentation is more than just what you're wearing; how you present yourself on paper, online or via email or telephone communications is as important.
Prove it
If your CV features an impressive list of desirable characteristics, traits and skills, think about how you can demonstrate or prove that you have these assets. When prepping for an interview for example, prepare examples of when you have had to use said skills in a real-life situation, how or why you did it and what the outcome was. For more interview advice and insights, have a look at this. You can also back up your statements with examples through your choice of extra-curricular activity (as previously mentioned) and your relevant qualifications or work experience.
See some of our other blog posts for tips on how to search for that dream job and how to interview.

Katie is an Inspiring Intern and a recent addition to our marketing team. A dancer/health & fitness enthusiast, she tweets: @KatesApps, and blogs here.
Editor's note: All images are property of Inspiring Interns.