Five fun ways to get fit in London this summer
By Katie Appleby
In between all those BBQs and beaches find the time to keep active this summer with these slightly-more-fun-than-the-treadmill things to do. Involve your friends, make it fun and try something different!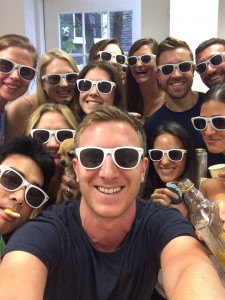 Be voucher savvy
Take advantage of fitness offers, from Groupon to your local community or gym. A little bit of digging and you could find inner peace through yoga or go all out at a bootcamp. Try hot yoga near Old Street for introductory offers like 90 days for £24 or improve your fitness with bootcamp in Shoreditch at a great price.
Host your own tournament!
Venture to Hampstead Heath or London Fields taking a supply of friends, food, drink and sports equipment with you and you've got a rounders tournament! Find your local tennis courts (free to use in some areas of North and East London) and set up your very own championship to rival Wimbledon. These are easy, fun and free ways to enjoy fitness this summer and socialise at the same time. It's up to you how much exercise you actually choose to do…
Hula hoop
Seriously! Not only is it a great (and fast) calorie burner, it is taking London and the summer by storm. Performances at festivals like Lovebox and with hula hoop aerobics classes popping up around the capital, the hula hoop is going from garden accessory to the next get fit must-have. If you've yet to master the hoop or it's just not for you, why not try skipping? Throw a BBQ and raise your heart rate with these old school classics before you sit down and stuff your face. I'm looking to buy one at the moment… looking at you hula hoop companies. Discount?!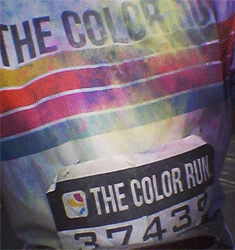 Jump on the organised fun bandwagon
There are a huge variety of sporting events, from the free to the competitive, going on around London and the rest of the country this summertime. Why not try a 5km colour run and get covered in paint? Or take a trip to Notting Hill Carnival and get your groove on joining the parade – that counts as exercise right, guys? Guys? Oh…
Start something new
You know that thing you've been meaning to start or wanting to try for a while and you haven't got around to it? The days are longer and the sun is out, so whether it's trying a new activity or getting round to joining the gym. No time like the present!

Katie is an Inspiring Intern and a recent addition to our marketing team. A dancer/health & fitness enthusiast, she tweets here: @KatesApps, blogs at: http://bit.ly/WN9rpu or you can connect with Katie on Google+.
Editor's note: All images are property of Inspiring Interns.