Make the most of this bank holiday weekend in London
By Hannah Roberts
With another bank holiday weekend on the horizon the majority of you will all undoubtedly be jumping for joy. However, the pessimist in me can't help but focus on the fact that this will be the last long weekend in a string of extended bank holiday weekenders, until August anyway (13 long, hot weeks away). In view of this, I've decided to put together a mixture of activities for you fresh faces to get involved in across London this weekend. Come rain or shine (because let's face it, we'll never really know what the weather will be) we've got a little something for all.
Stimulate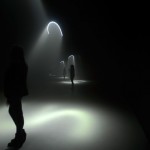 …the eyes and mind this weekend. The concrete jungle of East London's Barbican never ceases to amaze when it comes to free and interesting exhibitions: United Visual Artists: Momentum is prime evidence of this. Since February, this installation has transformed The Curve into a world of darkness haunted by an eerie sequence of light, sound and movement. I highly recommend this if, like me, you're into things that are a little on the unusual side. Plus it's only open for a few weeks longer making this weekend the perfect opportunity to catch it before it's gone!
For those afraid of the dark but still looking for something a little more cultural or just some cheap shelter from the rain this weekend – consider heading to Annely Juda Fine Art gallery on Dering Street, central London. There you'll find a series of David Hockney's iPad drawings entitled; The Arrival of Spring, sure to be an interesting insight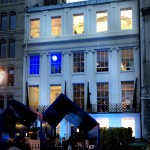 into how one of the most influential British artists has embraced the digital age in his work.
In search of something a little more mind-sedating than inspiring? Look no further than The House of Peroni, a showcase of Italian culture (and beer) spread over a four-storey Holborn townhouse throughout May. Think, fashion, art, film, coffee, food, European beats and cocktails laced with the essence of Italy. Bellissimo!
Satisfy
…your senses and stomachs this weekend with the array of food and drink festivals on offer. Our picks of the bank holiday include the Urban Food Fest taking over Shoreditch's Euro Car Park this Saturday afternoon, delivering a taste bud party of food stalls and trucks set to please even the fussiest of eaters, vegans included. Those of you more liquid inclined should make their way to the South East district of the city. Greenwich's Old Royal Naval College will be home to this year's Meantime Brew Fest: 40 breweries bringing over 150 options across three days making for some serious beer tasting/guzzling.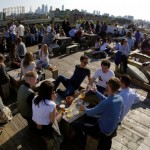 Tickets are a pricey £20 but that includes a branded glass and six beer tokens to get you on your way – worth it in our opinion!
Should the sun make an appearance this Saturday, we have the perfect solution. Get above the crowds and enjoy our beautiful city from up high at Netil 360's Sky High BBQ. Tickets are £10 for non-members, but for a view like that…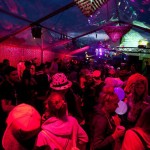 You couldn't go anywhere last year without hearing the name Street Feast mentioned, always with praise and off the back of this success their foodie founder, Dominic Cools-Lartigue, has done it again with his latest master-feast, Fairground: a ten week pop up, bringing three floors of flavours and grooving to Dalston's Kingsland Road. Expect a collaboration of grub, dance and cultural goodness on all floors with DJs representing big London labels and live music entertaining the main bar. There's a programme of workshops, talks and interviews engaging those on second and a carousel of pop-up eateries on the third.
Nocturnal night-goers
…are spoilt for choice this weekend, with London providing its usual eclectic mix of ways to spend the night/morning. Our first suggestion is The South London Soul Train departing from Peckham's Bussey Building this Saturday evening. This popular twice monthly event packs in a fruity combination of jazz funk, soul, groove n' sax and disco in a bid to achieve their mission of 'moving your mind and body, and force feeding your soul with the best of times'. Says it all really, doesn't it.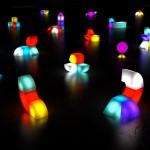 Regression Sessions have you covered this Friday with their May Day all night takeover of the Islington Metal Works featuring a ball pit, bouncy castle, space hopper emporium and music of course – fun is the theme. 24 hours later, on the other side of London, there's Neon Noise Project with the Digitalism duo heading up the Lightbox, Vauxhall with a four hour set – perfect for any electro-house lovers.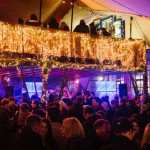 With a similar vibe to that of Fairground, Night Tales returns to East London for a bank holiday special. Having upgraded from its previous disused car park location, their weekend revival has been upgraded to Dalston Department Store. Promising three cocktail bars, including a neon-lit tequila bar (!) and an all-round fresh summer feel, we're sold.
Whatever you get up to this weekend, we're asking you all to keep your fingers crossed for sunshine!
Hannah is a Digital Marketing Executive at Inspiring. She tweets about all things golden here: @hlcroberts and pins all things pretty here: gildthelilly. You can also connect with Hannah on Google+