An Inspiring Interns review
By Hannah Roberts
There's no denying that bridging that gap between university and your first career is tough. This is, after all, the reason that Inspiring Interns was born; as a solution to this problem. We at Inspiring are specialists in providing the stepping stones for graduates, helping you move into prosperous careers. In the past five years we've successfully placed over 3,500 graduates into internships and graduate jobs, with 66% of those internships leading to full-time employment.
We understand the importance of complimenting your degrees with that all important work experience that has become so pivotal in today's path to career success. To highlight the value of our internships and how they can help graduates when faced with the impending vocation battle, we caught up with four interns that we placed within a division of the NHS!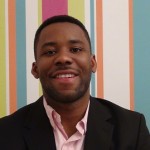 Nomso, a University of Manchester graduate, started a freedom of information and publications internship with a salary of £22,914 in May last year.
"The best thing about my internship was my team! I was lucky enough to join a really great communications team; a friendly, tight-knit and outgoing group that helped me fit in and find my feet from the off. The most valuable thing I learnt was how to apply the Freedom of Information Act in practice and the correct way to use exemptions and apply the public interest test. At the end of my internship I was offered a permanent position and I am currently working as a full-time Freedom of Information Officer!"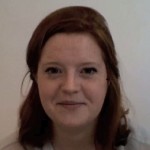 Five months later, Freya, a University of Exeter graduate joined in the same internship…
"Gaining some genuine, real working-world experience was the most beneficial thing for me. My CV was pretty well populated with the usual unpaid internships and work experience at this-or-that family friend's business, but with this internship I felt as though I was actually a part of my company. You might think you know exactly what you want from your career but you need to give it a test run. Not just the industry, but the everyday reality of a full-time job – the commute, the atmosphere, the size of the organisation… It's just guess work until you actually start in a position!
"My internship is positioned within the Corporate Governance team who enable the rest of the organisation to carry out their work whilst complying with national guidelines and corporate processes. We were a team of 14 and the company has staff of 400+, so our work often intersects with another team with different expertise. I took a shine to a particular aspect of this work: Information Governance. IG focuses on the importance of keeping patient data and confidential information safe, and when IG was separated for the rest of Corporate Governance, I was able to transfer to the new, more externally facing IG team. There are only two of us so it's a lot more responsibility!"
Freya's hard work and enthusiasm for the role lead to an internship extension. We chatted to both Nomso and Freya about how they found the process of applying through Inspiring, and we're pleased to say it was a positive response!
N: "Inspiring was very helpful, I was expecting it to take a while to be matched to the right internship, but within a day of recording my video CV they had lined me up with several job interviews, one of which was with the NHS!"
F: "Inspiring Interns took the time to present me with opportunities that I would genuinely be interested in. The turnaround when I applied for my position was very fast – I went from applying, to interviewing, to hired in about ten days! It's worth doing your research and making sure it's what you want when you first hear about it."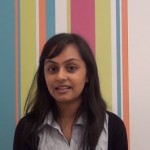 This internship success has been emulated elsewhere within the business when Prina Shah, another University of Manchester graduate, began her paid corporate development and strategy internship:
"I received a lot of support from my line manager during my internship, guiding me and helping me to understand more about the business. Having only been there for a short time I was able to take on a significant amount of responsibility which I loved! I improved my communication skills and the ability to build professional relationships as well as prioritise work and meet conflicting deadlines. My role involved simultaneously managing various processes, including monthly performance reviews, minuting audit committees and managing various governance procedures."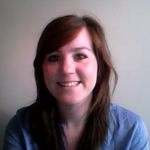 Like Freya, Prina impressed her team so much that they extended her internship a further few months. Around the same time, University of Sheffield graduate Rosanna Brunwin was settling into her £22,000 6 month HR support and training administration internship. We caught up with her in the final month of her time there to hear what she felt she had gained from the experience so far.
"The best thing about interning at my company is my colleagues. My team is really lovely, especially my line manager and they have been very welcoming and supportive; I feel like a valued employee! I enjoy my position and I like the organisation I am interning with. Having spoken to the other interns in the company and seen their progression, there is a definite sense of retaining talent which provides motivation."
When chatting to her about what she learnt from her internship, her response was unique when compared the majority of interns we speak to:
"The most valuable thing I have learnt is that I do not want to work in HR. Whilst I have enjoyed my time here I've realised HR isn't really for me. Instead I am going to do some volunteering and travelling in South America and then I am going to do a masters whilst training to be a firefighter. I think there is too much pressure on young people to get a job and start your career aged 21. Internships give you the opportunity to explore different avenues and gain valuable experience. Having left the comfort and security of university you are thrust into the world of work with the expectation that you know what you want to do. Across the different sectors and industries there is a notion of 'getting your foot in the door' and many university graduates end up in internships that go nowhere. I have been a lot more fortunate with this internship. When I graduated I honestly had no idea what I wanted to do but I knew that I needed a job. I never wanted to do an internship but I found myself on Inspiring's website which, fortunately, has turned out to be a very good thing."
We love Rosanna's honesty and career vision; it demonstrated that internships are an opportunity to be grasped; some may lead to full-time jobs within the company, some may help you into other positions after dressing your CV with industry experience and some may act as a an insight into a life within a sector that can help you make critical career decisions.
Hannah is a Digital Marketing Executive at Inspiring. She tweets about all things golden here: @hlcroberts and pins all things pretty here: gildthelilly. You can also connect with Hannah on Google+