Travelling India: a travel blog summary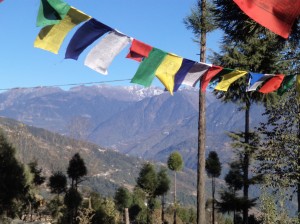 Trying to summarise a place and the time you've spent there is hard at the best of times but trying to summarise seven months in India is near impossible! But here goes…
The diversity of cultures and landscapes and the sheer vastness of the country were the main attraction for me before I set off. Whilst seeing a lot, I don't think I covered half the country but still saw vastly differing areas from the southern tip of Kanyakumari and Thiruvalluvar Island to the Upper Siang Region of North East Arunachal Pradesh and its turquoise rivers and snow-capped peaks.
The north of the country had more extremes and I found it harder to travel compared to the (slightly) sedater south. Internal discrimination is rife between 'Northerners and Southerners' and whilst I didn't feel the arrogance, abruptness or rudeness Southerners talked about when describing their Northern counterparts, there were more daily annoyances. People in the south are less intrusive and the transport links are much better. I found Tamil Nadu (South India) to be the easiest state to travel. The roads were the country's best and the presence of women in public and the social freedom they seemed to have compared to other areas of the country was particularly noticeable. I mentioned here about the challenges and joys of solo travel in India, but there was always something or someone that amused or amazed me to keep going.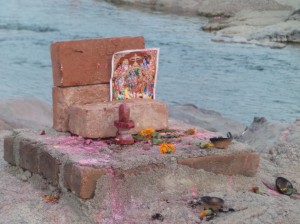 One thing I did notice about India while travelling is that it India in a state of flux whereby 'New India', fueled by the growing middle class, is trying to emerge as a progressive, forward thinking society, away from the traditional past. This manifests itself in different ways, whether it be the new temples of India (shopping malls) or in the clash between Indian tradition and Western modernity, exemplified, rather oddly by Rajasthani Rap and Techno Hindi. Having been enthralled by a traditional Kathakali show for two hours whilst at Mitraniketan, it came as a bit of a surprise when the performers bowed out to Gangnam Style and the crowd clapped and danced more than any other time during the performance.
I mentioned that Mumbai characterises India's extremes, and this includes the extremes of culture vs modernity. Having said this, India's diverse cultures are still at the forefront of the travel experience (just sometimes oddly mixed, as above). Colour, music and spirituality run throughout the country. The vivid colours of the northern states really add a vibrant effect to the landscape and are one my favourite memories. Whether emitted from women's Salwar kameez', Buddhist prayer flags or market spices it didn't matter. Music is also a constant. People constantly play instruments, temples call worshippers to prayer and Indian films are replayed (Most Indian films are not Bollywood products which only account for under 20% of Indian film production). One of my favourite memories was a driver in Arunachal Pradesh bursting into a rendition of some of his favourite local songs, followed by asking me to sing my favourite local music…thankfully he didn't realise 'This Charming Man' by The Smiths wasn't quite as local as his music was to him, nor did he comment on my terribly, un-tuned voice. Despite experiencing the intensity of some religious gatherings and not always feeling comfortable, spirituality is the heartbeat of India and culminates in as much colour and music as you can wish for. This is a must, even if you're not religious – not to experience a spiritual or religious event (or to cast aside religion in India) is not to experience India.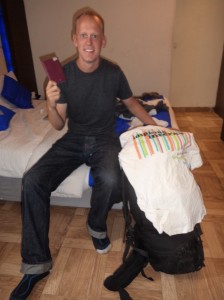 Sat in my bedroom back in my parents' house on a cold, grey February afternoon having been back in Blighty a few weeks I ask myself was it worth it? The answer is a resounding yes. I achieved my two main aims: scratching off one of the biggest countries on my international scratch map and losing weight. But I also got an experience of a lifetime and as a group of people, found Indians to be the most helpful and hospitable people I've met. I saw amazing places, ate delicious food, had some very peculiar conversations and experiences and learned a lot about the world's biggest democracy.
If you're thinking about going to India (or going travelling anywhere), like I said above, don't think too hard, just do it. You'll learn a lot about yourself and other people and will come back with more knowledge, perspective and confidence, all of which will help you with your career. It helped me… I'm starting work with TransIndus, a specialist India and Asian travel company on April 1st this year! Follow me @onlyonejaw to see how I get along!