The power of blogging
By Hannah Roberts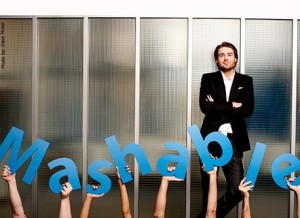 Blogging! A phenomenon born in the 90s that has since become a mainstream hobby with the introduction of platforms such as Tumblr, WordPress, Blogger and Blogspot that enable people to broadcast their thoughts to a worldwide audience.
I took up blogging on the advice of a friend who recognised my passion and interest in music, trainers and fashion trends, and suggested that I try my hand at putting these thoughts into words. Not only as she knew it would be something I'd enjoy, but also to support my career hunt. I started off my writing with things that came easy to me, about things that I was interested in and had something to say about. The more I wrote the easier the process came. It was something I was able to add to my CV, giving solid evidence of my creativity, and in turn was something that I believe played a big part in landing my job at Inspiring Interns! It served as a positive talking point during my interview, and prepared me for the subsequent writing task that I was asked to complete prior to joining the company.
For today's graduates, it's something that I, and we as a recruitment agency, can't recommend enough. When discussing this with our HR team who handle the hundreds of applications we receive on a daily basis, it's clear they love to see a blogger's CV. Blogging is an opportunity to demonstrate your initiative and proactivity whilst serving as a strong indication of your creativity (assuming you're writing about a creative subject!), which is particularly invaluable to those looking to crack into creative careers.
For those of you considering putting hand to keyboard but unsure of where to start, it really isn't something you should over-think. First you'll need a topic; whether it's something niche that you feel will give your blog a unique edge, or simply a personal interest/like that you feel you could write about. Find yourself a place in which you feel relaxed without distraction (I personally write best when in bed!) and let the words flow. It may take you a couple of attempts to produce something that you are happy with, but once you've managed to hit publish on your first piece, I can assure you it'll come a lot easier. With practice, you'll find that you will develop your own writing style, forming your own blog identity.
The next step is to grow this identity. As a product of the social generation it's likely that you're an active user of at least two of Facebook, Twitter, LinkedIn, Google+, Pinterest or Instagram – all brilliant platforms get involved in. Using these channels to link and share your content across your social networks not only broadens your audience but allows for the development of your personal online brand. In addition to this it demonstrates your awareness of the importance of self-promotion in today's modern world, something which many employers favour. This experience will act as an invaluable addition to your CV, strengthening your applications, putting you in a better position when it comes to interviews and tasks and will in turn lead to a career (hopefully!).
Not convinced? Let's look at the story of Pete Cashmore. Ever heard of the media kingdom, Mashable? If you don't know…get to know! Mashable is a leading British-American source for news and information on the digital age. With around 100 employees and 34 million unique hits to date, and over 14 million social media followers, Cashmore created his blogging empire back in 2005, as a 19-year old blogging from his bedroom… Enough from us, get writing!
Hannah is a Digital Marketing Executive at Inspiring. She tweets about all things golden here: @hlcroberts and pins all things pretty here: gildthelilly. You can also connect with Hannah on Google+