Budget 2014: companies hiring graduates over apprentices to pay premium
By Alex Townley
The minimum age for contributions to National Insurance is set to be raised to 21, announced George Osborne today in the Budget 2014.
—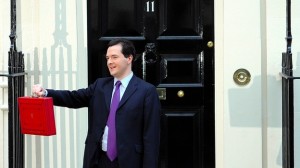 Hiring graduates is a costly business. Once you take into account the expenditure of searching for the right person, dedicating members of staff to interviewing and selecting the best candidate, and the initial training period, taking on a new employee is an expensive business.
When you then factor in salary and National Insurance, which currently stands at approximately 13.8% of the salary, and businesses' reticence to expand their workforce is understandable.
It is, therefore, welcome news that National Insurance will be scrapped for under 21s from April 2015. Young people have suffered disproportionately during the recession (youth unemployment is still hovering around 20%, above the national average of 7.2%) so any move to address this imbalance is to be welcomed.
Inspiring Interns is, however, disappointed to hear that this announcement is limited to under 21s. As a result, a large proportion of graduates will be still be subject to National Insurance,, potentially creating a two-tier youth employment market where university leavers become 'second-class employees'.
Ben Rosen, CEO of Inspiring Interns, said:
"George Osborne's abolishment of National Insurance for workers under the age of 21 will help countless small businesses across the UK. But limiting this move to under 21s, and potentially punishing many graduates, is a confusing message while the Government to continue to tout the benefits of higher education to young people.
"In our experience at Inspiring Interns, a business' most valuable asset is the people it employs; hiring a graduate over an apprentice or school-leaver should not carry a premium price – especially as apprenticeships already enjoy far greater political and financial support than equivalent graduate schemes. We have worked with over 800 companies across the UK and place graduates into meaningful internships globally: this tax is a slap in the face of many start-ups and growing businesses who wish to employ someone with a degree and does nothing to ensure graduates are employed in meaningful jobs."
—
Inspiring Interns is the UK's leading intern recruitment agency. We match ambitious graduates with growing companies across the UK. We work with companies ranging from big multinationals to brand new start-ups across the UK from our offices in London and Manchester.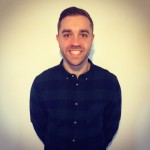 Alex is the marketing manager at Inspiring Interns. He enjoys sport, cinema, admiring sharks from a safe distance (on TV) and supports Arsenal. Alex occasionally blogs on plainhelvetica.com, tweets @agtownley or you can add him to your circles on Google+. He is currently training for the London Marathon! Track his progress here: http://plainhelvetica.com/running-with-asthma/