Half-time analysis: India vs James – a travel blog
Before I left I was told by a friend who had recently returned from his own solo trip through India that I'd be back after four months, or I'd be dead. A bit far-fetched perhaps, but I'm still here and well into my fourth month, still enjoying the experience!
I can see what he meant though. It can be hard place to travel and being on your own isn't for the faint hearted. You need to be relaxed and be able to deal with the ambiguity, annoyances and frustrations the country throws up. Luckily I'm usually at ease enough to accept most of what goes on and to deal with it. And to have a laugh…you have to laugh.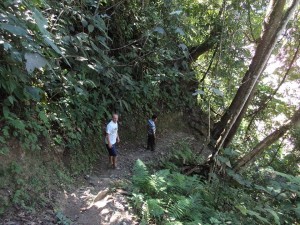 But a few weeks back I found myself starting to get worked up by the daily annoyances of travelling India on my own but a week in laid-back Orchha, which I will blog about shortly, acted as enough of a respite to jump back into the melting pot of Indian solo travel. As a tourist you certainly attract attention. Being 6 foot plus, pale and pasty and blonde⁄blondish⁄strawberry blonde only heightens that attention. I don't get as much attention as I would if I was of the fairer sex mind (I've heard some pretty alarming stories from girls I've met and certainly admire their strength of character, especially if they're travelling alone). It was the constant staring and the repetitive nature of stunted conversation that was getting to me. And the rickshaw drivers…always the rickshaw drivers. I know the staring is rooted in curiosity but that doesn't make it any easier to deal with. It doesn't help when people want to take photos of you as though you're their best mate. Some don't even ask and just lump their arms around you or hide behind their camera phone. It's the constant repetition of these scenarios that gets to you. And the unfamiliarity of Indian social customs that would be seen as plain rude in much of the West takes a lot of getting used to. If I was travelling with someone it would be easier to laugh it off and banter about it but as I'm not comfortable laughing by myself like a madman in front of a crowd of unflinchingly staring Indians I have to keep it in. And if you do travel alone in India and you're single and above 20, don't tell Indian people that, especially if you're female, it will only lead to questioning about how you're wasting your life.
The amount of help I have received from locals though has been extraordinary. People are constantly checking to make sure I get the right bus or train connections, putting me in contact with people in different places, cooking for me and generally being extremely hospitable. One guy in Bangalore even helped me get through the trauma of the post office bureaucracy, something I'll be eternally grateful for. If you read the book Shantaram by Gregory David Roberts, not only will you enjoy the excellent story but you'll get a good introduction to life in India. Roberts talks about allowing yourself to surrender to Indian experiences and how Indian people think above all else with their hearts. The last part sounds pretty corny, but it's usually pretty true (you just have to dig very deep down for rickshaw drivers). Surrendering – in this context, not fighting against an unfolding experience – sounds daunting and pretty stupid, but India lends itself to such a practice like no other country. I wouldn't entertain such an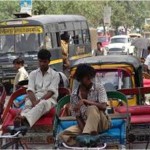 absurd idea in any other country but in India I get the feeling it's always going to work out and be worth the risk. If I didn't let a strange man drag me through twisting alleyways in remote Tawang, into a very dingy bar I wouldn't have seen Sachin Tendulkar get his last runs for India along with 100+ passionate (some very distressed) locals. I don't think I'd get these opportunities if I was part of a group, locals might not be as confident in approaching you and I would probably be advised out of surrendering.
So when you take a minute (or an hour after you've calmed down) to think and reflect, the advantages of being on your own do outweigh those repetitive frustrations. So if you're thinking about travelling India on your own…take the plunge. If anything you'll end up being able to deal with lots of ambiguity and being able to stay calm in challenging situations: all important skills for your CV!